About AFS
A Trusted Partner
Who We Are
A trusted partner for innovation and execution.
Our focus is 100% on commercial lending with technological innovation based on financial expertise.
Automated Financial Systems, Inc. (AFS) is the industry leader in commercial lending and credit solutions for financial institutions. For more than 50 years, we've committed to a singular focus—delivering innovative solutions to transform commercial lending by enabling growth and delivering the ultimate customer experience for our clients.
Our strategic focus and investment clarity means we will always have the solutions, execution expertise, and market insight needed to mitigate risk, reduce costs, and increase revenue for our clients.
Integral to the core AFS lending solution are the unique benefits we provide. From de novo to regional to global institutions, AFS clients depend on our: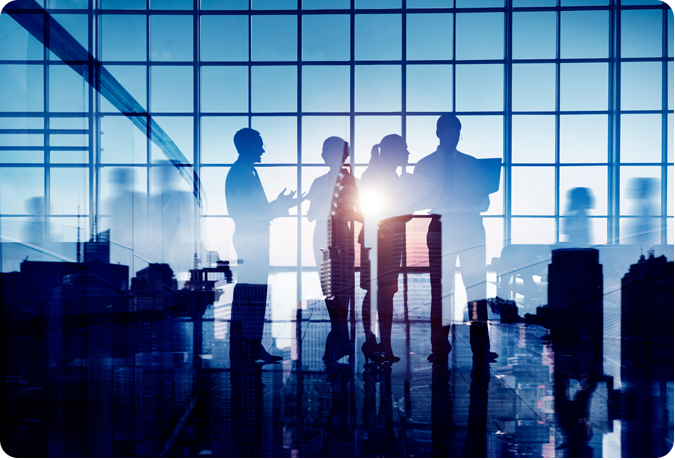 AFS provides competitive advantages by delivering the only fully integrated lending system designed to process multiple portfolios, including small business, middle markets, commercial real estate, capital markets, wealth management and other specialty lines of business—all on one system. Because the AFS single-system solution is unique, clients gain demonstrable advantages in enabling omnichannel strategies, lowering operating costs, managing exceptions, mitigating risk, and accessing trusted data all while driving revenue and improving the client experience.
A privately held company, the AFS U.S. headquarters is in Exton, Pennsylvania, a suburb of Philadelphia.
No one else does what we do. Because no one else can.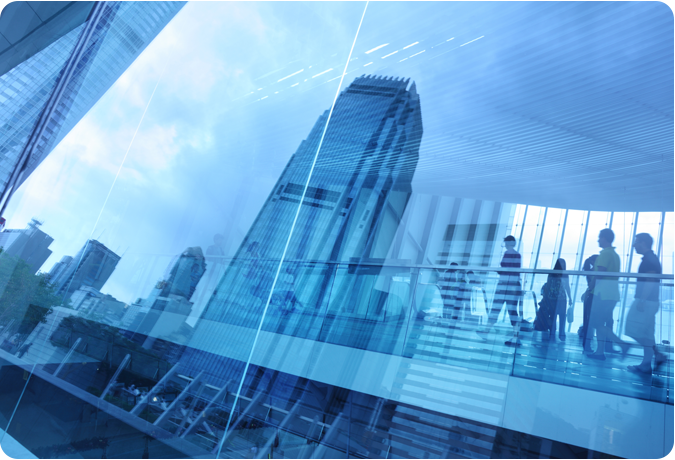 Meet the Team
AFS Leadership
Jim Greenwood

Founder and Chairman

Jim Greenwood

Mr. Greenwood founded AFS to meet the commercial lending needs of the banking industry. Since that time, he has led AFS to become the dominant provider of commercial lending systems. AFS continues to exceed the needs for commercial lending by providing the world's only real-time API and workflow-enabled software solution accommodating all types of lending on a single platform. He is a recognized leader and visionary in the world of commercial lending.

Mr. Greenwood received his B.S. Degree from Lebanon Valley College and his M.B.A. from the Wharton School of the University of Pennsylvania.

Rick Bare

Chief Executive Officer and President

Rick Bare

Chief Executive Officer and President

Mr. Bare is responsible for the overall strategic direction, growth, and all other aspects of AFS. Additionally, he advises and supports the AFS Chairman and the Board on activities and initiatives.

He joined AFS in 2001 as the Chief Financial Officer and has held multiple positions, including General Manager for AFSCommerce, the AFS fully managed private cloud offering. Under his direction, AFSCommerce has grown into the nations largest real-time, straight-through commercial lending delivery mechanism for the industry.

Prior to joining AFS, Mr. Bare served as Chief Financial Officer at two financial services technology firms, where he developed and implemented long-term strategic plans and utilized strategic acquisitions to expand product offerings and market share. Mr Bare also spent seven years with Big 4 accounting and consulting firm Pricewaterhouse Coopers, where in the role of manager he was responsible for delivering services to a diverse client base.

Mr. Bare earned a B.S. in accounting with highest distinction from the Pennsylvania State University and a MBA with concentration in MIS from Villanova University.

Melissa Hofer

Chief Operating Officer,
Sr. Executive Vice President

Melissa Hofer

Chief Operating Officer,
Sr. Executive Vice President

Ms. Hofer is responsible for the overall strategic product direction, development, conversion, and operational activities for AFS. In this role, she manages a staff of 200 professionals; her responsibilities also include revenue generation, business development, sales support, and expense management. As a member of the Executive Committee, Ms. Hofer works with the AFS CEO and Chairman on strategy and execution.

Ms. Hofer has worked extensively with the AFSVision® commercial lending solution and played an integral role in bringing AFSVision to life through product implementation, process changes, adoption, testing, and training.

Ms. Hofer joined AFS in 1989 and has held multiple positions, including most recently the Chief Product Officer and an executive sponsor for several AFS clients, including orchestrating multiple migrations from AFS Level III™ to AFSVision in the market.

Before joining AFS, Ms. Hofer worked in the banking industry in the areas of credit and loan review, as well as commercial loan operations. Ms. Hofer earned a B.A. in Accounting from Wittenberg University, an MBA from Villanova University, and is a graduate of the Wharton-RMA Executive Risk Management Program at the Wharton School of the University of Pennsylvania.

Dean Snyder

Executive Vice President,
Business Solutions Group

Dean Snyder

Executive Vice President,
Business Solutions Group

Mr. Snyder is responsible for overall strategic sales support efforts for AFS. In this role, he directs teams that manage product demonstrations and presentations, Discovery and Needs Assessment studies, industry research, and AFS marketing and communications. Mr. Snyder is responsible for oversight and guidance of the AFSVision® Advisory Council, a client-centric forum to help guide future AFSVision development and services. He also leads the AFSVision Capital Markets business team. Additionally, he is an executive sponsor for multiple client relationships, ensuring customer success and satisfaction. A member of the Executive Committee, Mr. Snyder works with the AFS CEO, Chairman, and the committee on strategy and execution for AFS.

Mr. Snyder joined AFS in 1987 and has held a principal role in the business requirements and functional design of AFSVision. Additionally, he has led several major AFS product development efforts over the past 30 years, including commercial lending, commercial real estate, retail lending, asset-based lending, dealer floor plan, and syndications.

Prior to joining AFS, Mr. Snyder led the Commercial Loan Operations and Systems Support group at First National Bank of Maryland for the implementation of AFS Level III™. Mr. Snyder also worked for Dun & Bradstreet in various positions, including Senior Credit Analyst, Regional Sales Representative, and Regional Business Relations Manager. He earned a B.S. in Business Administration and Small Business from Virginia Polytechnic Institute and State University (Virginia Tech).

Radford Laney

Chief Information Officer,
Sr. Vice President

Radford Laney

Chief Information Officer,
Sr. Vice President

Mr. Laney is responsible for the AFS Technology Services Group overseeing the Company's IT organization, including AFSCommerce®, our private cloud and fully managed service offering of AFSVision®. With a team of 70 professionals, he ensures that AFS delivers for our customers using innovative technology and programs while creating a competitive advantage for the company. Additionally, Mr. Laney plays a key leadership role in the company's strategic technology initiatives, operational process optimization, and sales support.

Mr. Laney joined AFS in 2019 as the Managing Director of Technology Services where he led AFSVision's cloud implementation and containerization projects. His expertise includes technology strategy, system implementation, service delivery, operational excellence, devops, cybersecurity, and cloud services.

Prior to AFS, Mr. Laney spent 25+ years in the global financial technology, primarily with large international financial institutions. Mr. Laney earned a B.S. in Physics from Emory University, an M.S. in Electrical Engineering from Georgia Institute of Technology and a S.M. in Management of Technology from Massachusetts Institute of Technology.

John Dubil

Chief Technology Officer,
Sr. Vice President

John Dubil

Chief Technology Officer,
Sr. Vice President

Mr. Dubil's responsibilities include managing the overall architecture and product development of AFSVision® with a team of more than 80 professionals, spanning system analysts, enterprise/solution architects, and developers. Additionally, Mr. Dubil's team is responsible for product implementation, specializing in business process/workflow automation and real-time system integration. As part of the AFS Senior Management team, Mr. Dubil directs the AFS Software Development Lifecycle Steering Committee, which is responsible for setting process definition, standards, and governance.

Mr. Dubil joined AFS in 1995 and has held multiple positions, including Managing Director of the AFS Java Application Development Group. His expertise includes system/solution architecture, IT Project Management, and application development under variety of programming languages and operating platforms.

Prior to joining AFS, Mr. Dubil was Manager of Consumer Loan Information Systems Development for a mid-sized savings and loan. His responsibilities centered on workflow, task automation, and efficiency improvement as well as providing technical direction/support in the development of business systems, software and procedures. Mr. Dubil attended Drexel University where he received his degree in computer science.

Jeanne Anderson, SHRBP

Managing Director, HR and HIPAA Privacy Officer

Jeanne Anderson, SHRBP

Managing Director, HR and HIPAA Privacy Officer

As Managing Director of Human Resources and HIPAA Privacy Officer, Jeanne is responsible for providing strategic direction and leadership for all aspects of the human resources function. This includes partnering with the AFS strategic business units, leadership and career development, diversity, employee relations, recruiting, compensation, benefits, and payroll. She has played a key role in initiatives to define the company's cultural values and increase employee and company engagement. Jeanne has also been a key stakeholder in the opening of our office in Brussels to ensure compliance with Belgium law.

As HIPAA Privacy Officer, Jeanne manages the policies and procedures pertaining to the access and use of protected health information (PHI), ensuring strict compliance by all personnel having access to PHI. In addition, she evaluates the methods and procedures used to retain and transfer PHI, detects security or other compliance risks, and advises modifications based on research.

A seasoned human resource professional, Jeanne has been with AFS for over 40 years and has provided leadership in overseeing Human Resources for the past 26 years.

Erica Brickus

Director, Human Resources and AFS DEI Officer

Erica Brickus

Director, Human Resources and AFS DEI Officer

Erica Brickus is the Director of Human Resources and the AFS Diversity, Equity, and Inclusion (DEI) officer. In the DEI capacity, Erica manages the company-wide initiative to develop and promote a diverse workplace through the development and implementation of all DEI initiatives. She is responsible for the ongoing campaign to recruit, hire, and sustain a diverse workplace by designing company policies that reinforce AFS values and dedication to supporting DEI, including training hiring managers and HR staff on how to select, manage, evaluate, and retain diverse employees. She is also in charge of initial and ongoing training programs to educate employees on all kinds of harassment and protected minority groups.

As the Director of Human Resources, Erica is responsible for leading and managing activities to support the HRIS, payroll, benefits and employee engagement processes. She also oversees the daily office operations to ensure effective and efficient management.

Erica joined AFS in 1996 as an HR Assistant and has held various roles within Human Resources throughout her tenure.

Amy McEldowney

Controller, Director of Accounting Policy

Amy McEldowney

Controller, Director of Accounting Policy

Amy oversees the daily operations of the finance department, management reporting, accounting policies, controls, and procedures, as well as the budgeting and planning process. Amy joined AFS in 2020 as the Accounting Manager and moved into the Controller role in 2021.

Amy is a Certified Public Accountant with over 17 year of experience in various roles in public and private accounting. She is well versed in GAAP financial reporting; entity‐level taxation; business consulting; systems implementation; financial management and analysis; job costing; and accounting procedures and controls.

Amy earned a Bachelor of Science Degree in Business Administration, Concentration in Accounting, with honors, from Millersville University.

Bruce Herndon

Director, Risk and Audit

Bruce Herndon

Mr. Herndon is responsible for the performance of the annual business and information technology enterprise risk assessments, directs internal audits, oversees annual SOC report preparation and coordinates internal and external vendor management for the organization.

Mr. Herndon joined AFS in 2006 and has over 25 years experience in the audit and oversight of information technology and security controls in financial service organizations.

Mr. Herndon's prior roles have included Information Technology Audit Director at two Fortune 500 Insurance companies and seven years' experience at two "Big 4" public accounting firms. Mr. Herndon holds the industry certifications of Certified Information Systems Auditor (CISA), Certified Information Security Manager (CISM) and Certified Data Privacy Solutions Engineer (CDPSE).

Mr. Herndon received his Bachelor of Science degree in Business Administration from Widener University in Chester, PA.
Get in touch
Get to know AFS better.