We Have You Covered
Security
we protect your data
Secure beyond compliance.
AFS services and technology always come with industry-leading security safeguards and oversight.
The protection of sensitive data is essential to the success of our clients, and our solutions never compromise the industry-standard Confidentiality Integrity Availability (CIA) triad. We always provide:
Client-focused data protection
Security controls placed as close as possible to the data
Logical/role-based encryption limiting privileged user risk (least privileged access)
Data masking capabilities
Access transparency through security tool integration
Deployment of extensive financial regulatory oversight controls
Secure connectivity and processing platforms
Comprehensive safeguards and AFS/client log-in integration
And it doesn't stop there! Our activities follow a continuous and robust security assurance program to ensure we provide our clients with "vital assurance of effective sound internal controls."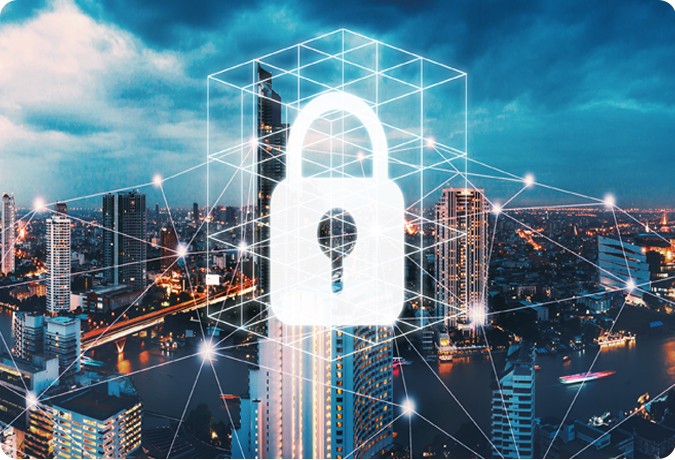 Secure from cyber threats...today and tomorrow.
We use the latest in cyber security defense technology to keep our clients safe from today's biggest threats, and stay ahead of the next major concern. We ensure our systems will never be vulnerable to cyber threat actors by implementing critical threat response methods and technology, as well as conducting rigorous security reviews and tests.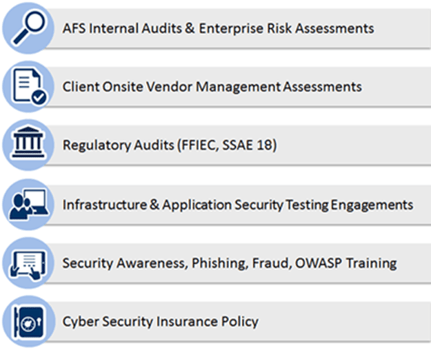 Our promises are certified.
We all work in a highly regulated industry, so we value the importance of certifications to back up our security claims. Our data centers and security personnel maintain certifications that demonstrate our commitment to being – and staying – secure.
Our processed, programs, IT operations, and general management adhere to the strictest of certifications.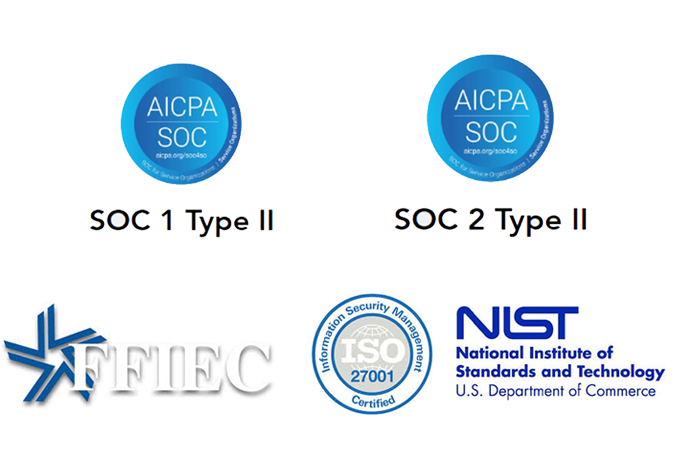 AFS solutions, company policies, and our datacenter vendors maintain compliance with these organizations.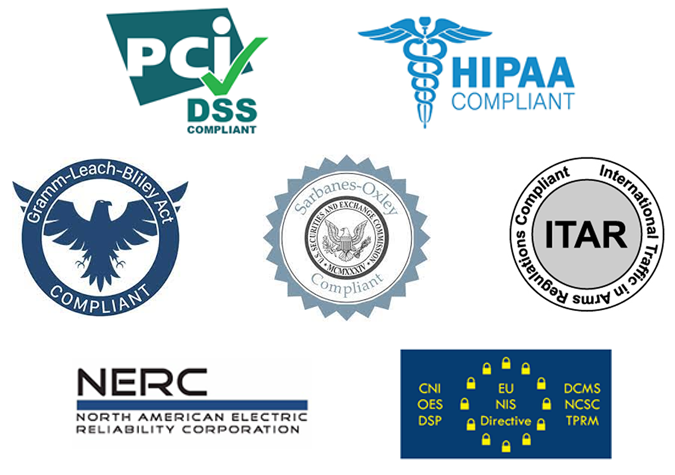 Committed to our client's security.
Our Risk and Security team members hold a number of important certifications, demonstrating our commitment to providing clients with security and risk subject matter experts.
Feel secure knowing we're certified, from our physical locations to our people, our processes, and our technology!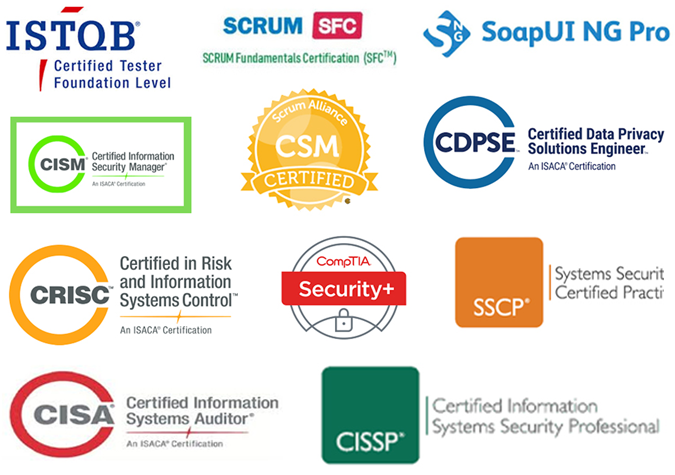 Get in Touch
We want to help you reach your business goals.