Full Support for Complex Deals
AFSVision Syndications
Efficient, Automated Processing
Digital Processing and Workflows for Complex Deals
With AFSVision Syndications, deals are efficiently and automatically supported through the full syndication lifecycle, so that you can lead, structure, arrange, distribute, and administer your syndications business and provide the customer experience your clients expect.
Jump start your growth in syndications.
Whether you're just entering the syndications market or looking to push your business to the next level, AFSVision's automated, market oriented, and robust tool set is designed to grow with you.
Easily support your deal structures with:
Fully automated, real-time propagation of all deal and transaction details to all lenders/investors and borrowers
Dashboards, workflows, notices, and alerts based on your policies
Unlimited fees, accruals, and payment schedules
Complex credit structures with unlimited sublimits, including multi-rate deal structures
Real-time, on-demand creation and delivery of industry-standard notices
On-demand holders of record reporting, including fund managers, related funds, and beneficial owners
24/7 availability, transaction processing, and access to all deal information
Proven real-time integrations with Wire, DDA/ACH, and more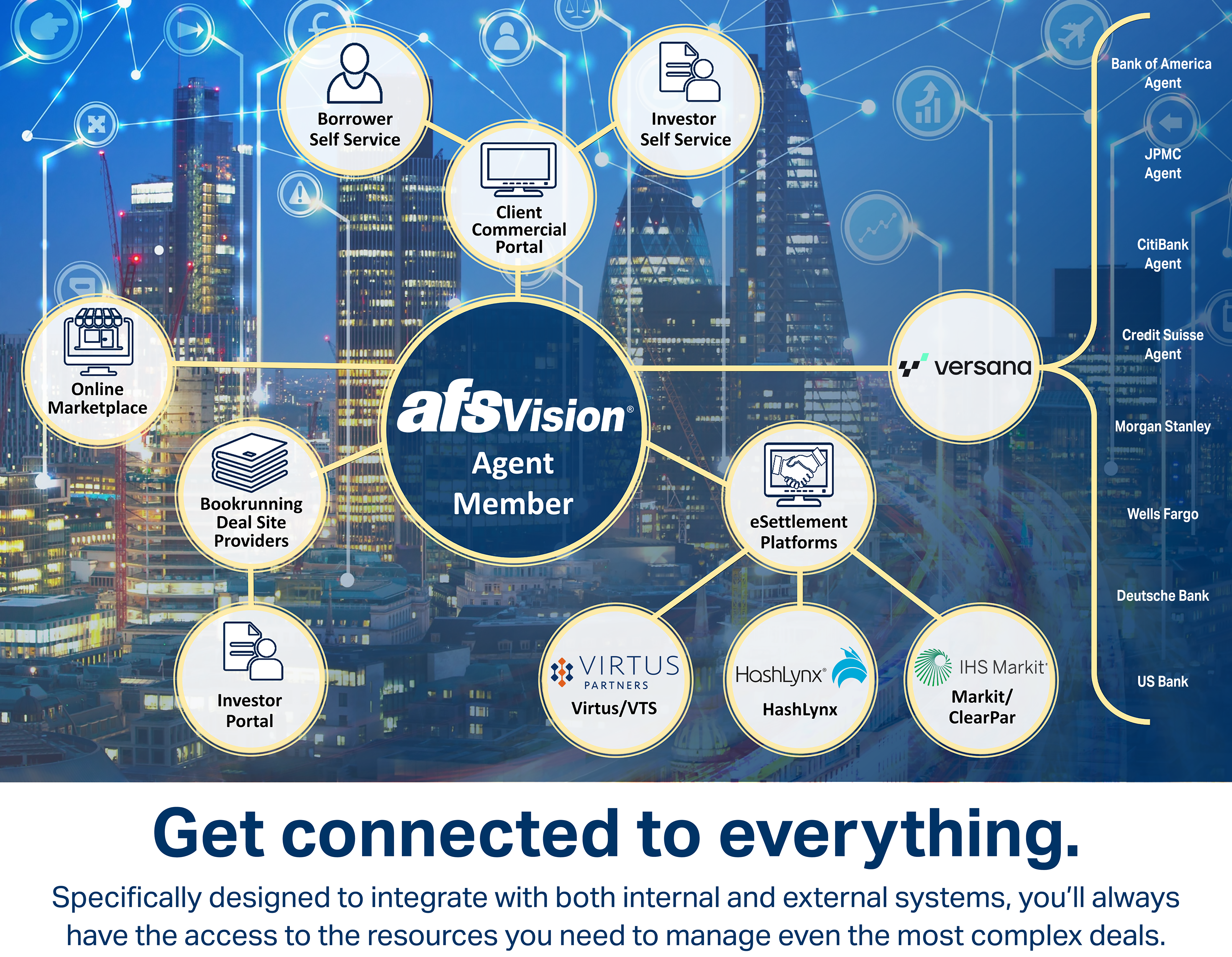 What Our Clients Say About AFSVision Syndications
"With AFSVision's fully automated lifecycle processing — propagation, notices, etc., along with workflows — we have seen a major uplift in our syndications book growth."

"We are very excited about AFSVision Syndications' capabilities!"

"All we can say about AFSVision Syndications' capabilities is 'wow'!"
Stay on top of your deals with the AFSVision Trader Workstation.
An integrated part of AFSVision Syndications, the Trader Workstation provides a consolidated view of your trades for efficient management, providing one place for information on:
Trade Blotter
Trade Capture
Fund Manager Allocations
Position Tracking
Paydowns
Fees
Settlement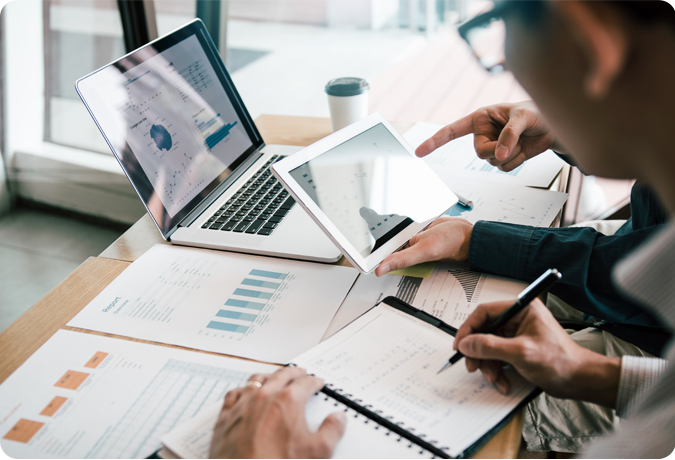 AFSVision Syndications clients see real-world benefits.
AFSVision's holistic approach to syndicated loan management have provided clients with marked improvement in:
Syndications capacity with automated propagation and real-time processing
The lender/investor experience with expanded business functionality
Data quality and reconcilement with lenders/investors and borrowers
Participations processing and support capability
Bolstering profitability while reducing risk
Adhering to regulatory compliance mandates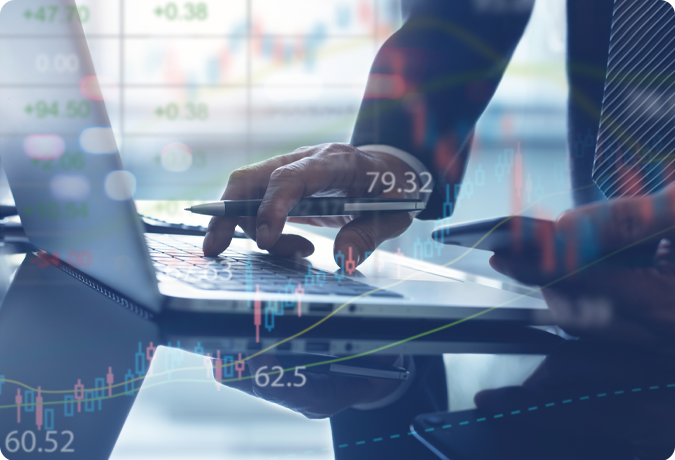 An overview at a glance
AFSVision Syndications is designed to help financial institutions manage their syndication activities more efficiently and effectively while also focusing on providing a superior customer experience to their clients.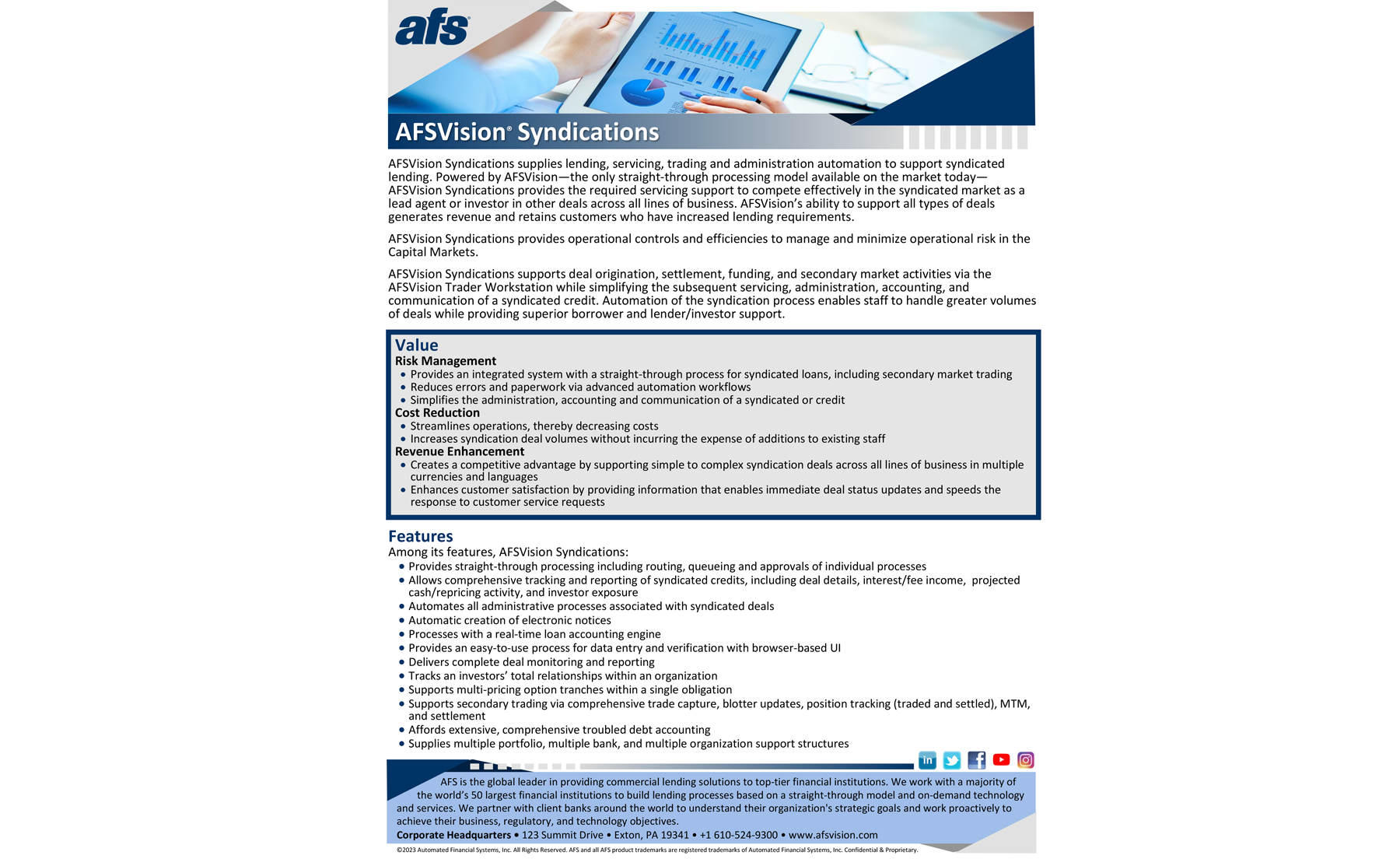 Get in touch
Get to know AFS and how we can help grow your business