we appreciate our employees
Life at AFS
celebrate each other
A strong team is made up of strong individuals.
AFS has a reputation of delivering excellence, because we are built on excellence. We are the collaborative sum of our best-in-class industry experts, drawing on the skills and commitment from all our employees to meet the industry's biggest challenges. But we know that a strong team is made up of strong individuals – and here at AFS we take the time to celebrate the unique personalities that make up the AFS family and support the communities we come from.
Celebrating our employees.
We appreciate and celebrate our employees; what they contribute at work and who they are outside of the AFS walls. AFS understands that our people work better when, every once in a while, we take a bit of a breather in the middle of the work day and spend some time with our co-workers outside of meetings and deadlines and client demands.
We have some interesting people working at AFS.
We know our employees are more than what they offer to AFS. No matter what their title, we know our team members have other aspects of their life – volunteer, teacher, student, parent, athlete, artist and more — and we take the time to get to know them. Here, our employees aren't just valued for "what they do" but for "who they are."
Food, fun, and camaraderie at AFS.
Throughout the year, from the hot days of summer and our annual picnic to the deep freeze of winter and our annual holiday luncheon, AFS sponsors picnics, seasonal celebrations, food trucks, and contests to add a little fun and say thank you to the individuals that make up our industry-leading team.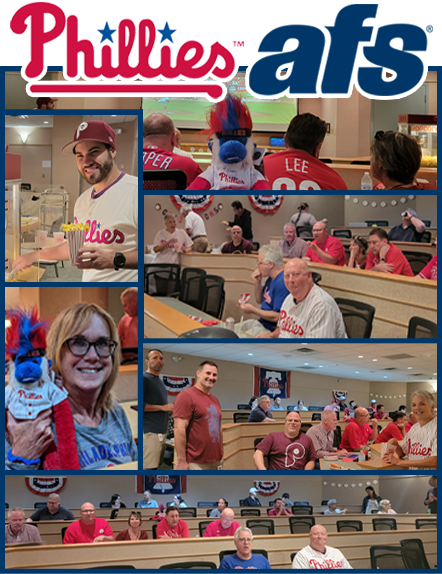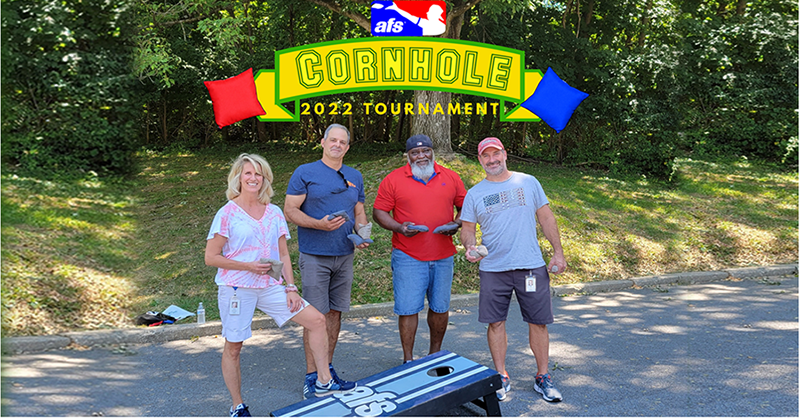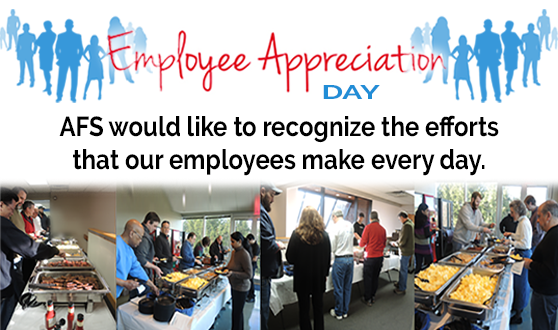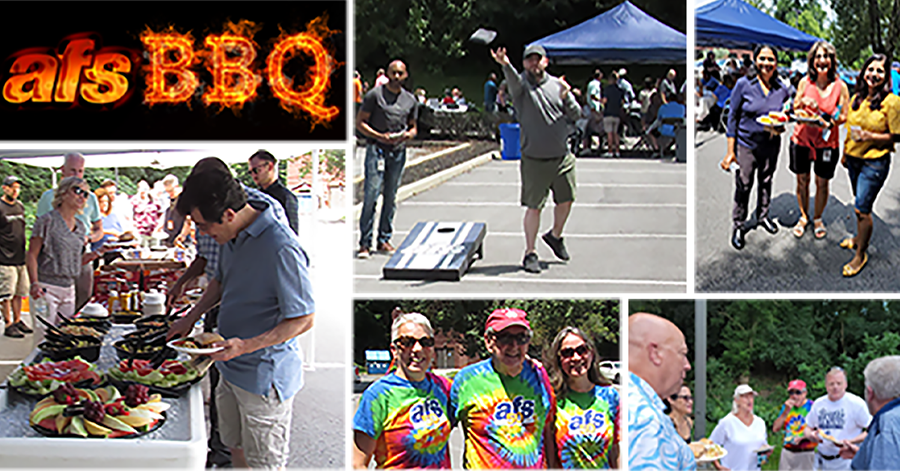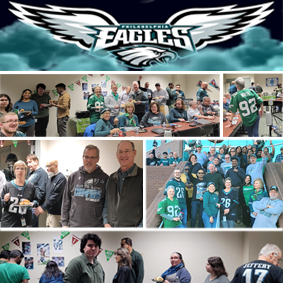 Promoting a healthy lifestyle and balance at AFS.
We understand a healthy lifestyle resonates throughout our employees' lives, at work and at home. That's why AFS maintains a major focus on employee health and wellbeing via health fairs, biometric screenings, and a health-related portal that is not only a valuable resource but provides the opportunity for employees to earn rewards for adopting healthy habits.
At AFS we support our employees in a flexible approach to work based on position.
Featured benefits:
Remote Working Options
Company Wellness Days
Company Events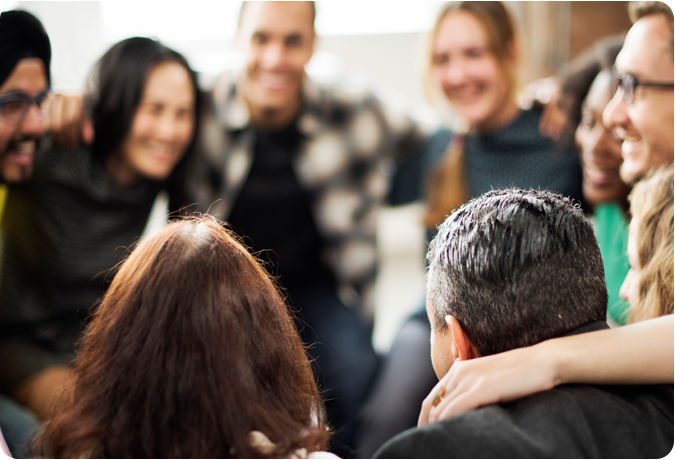 Supporting employee growth.
AFS is committed to finding the most knowledgeable and experience technical and financial professionals to find solutions to our clients' challenges – today and tomorrow. And our commitment doesn't end at hiring. We encourage our employees to continue to grow in skills and knowledge with a generous Continuing Education, Tuition Reimbursement Program, and a new Leadership Development program.

We know that by helping all AFS Team members to further their self-development, we ensure that employees will be supported throughout their career.
Get in touch
Get to know AFS and how we can help grow your business.