gain valuable market insight
Business Intelligence
Gain the insight you need
Insight for a competitive edge.
Drawn from our experience in the marketplace and the largest lending database in the world, no other source has earned the title of trusted advisor to the extent that AFS has.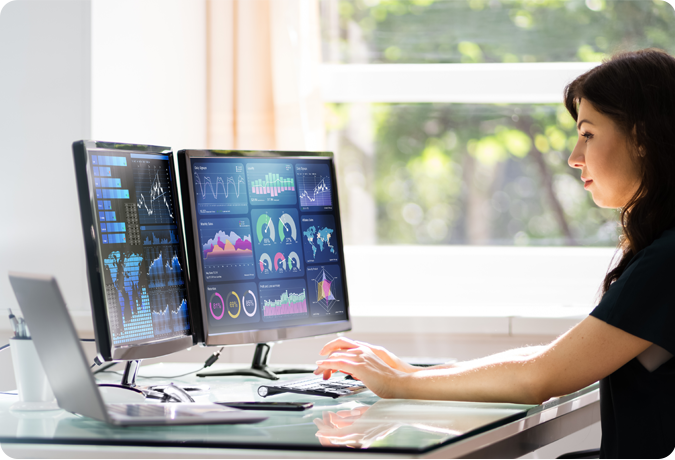 Market Analysis and Insights
AFS Business Intelligence
Whether you seek performance metrics on your credit process, your pricing tactics, the quality of your data, or to take an in-depth, analytical look at your loan metrics, AFS provides analysis and reporting capabilities that can transform your business.
AFS Pricing Service

In any type of economy, it all comes down to how you price your loans. Informed by the industry's most robust pricing trends database, the AFS Loan Pricing Service gives you a unique combination of market data, monthly reporting, and consulting services to maximize your commercial loan pricing practices.
RMA Credit Risk Navigator, powered by AFS

The RMA Credit Risk Navigator (CRN), powered by AFS, is the industry's next-generation commercial credit risk service. With a one-of-a-kind monthly reporting cadence, extensive data granularity, customizable reporting, and an intuitive dashboard, CRN provides the best commercial credit metrics resource for bank leadership.
AFSVision Reporting Tools

AFSVision Reporting Tools provide powerful insight into portfolio activity, transaction pricing, industry concentration, total customer and market segment exposure, credit exceptions, runoff, and revenue leakage to facilitate well-informed business decisions that fuel growth, optimize yield, and manage lending risk.
Valuable market insight.
With these tools, U.S. banks rely on our services to:
Vet their approach to valuable credit and lending metrics
Validate their credit process
Optimize operations
Mitigate risk
Leverage revenue opportunities
Improve the customer experience
Define ubiquitous metrics and terminology
Validate benchmarking data with true-life experiences
Provide in-depth, customizable, and strategic reporting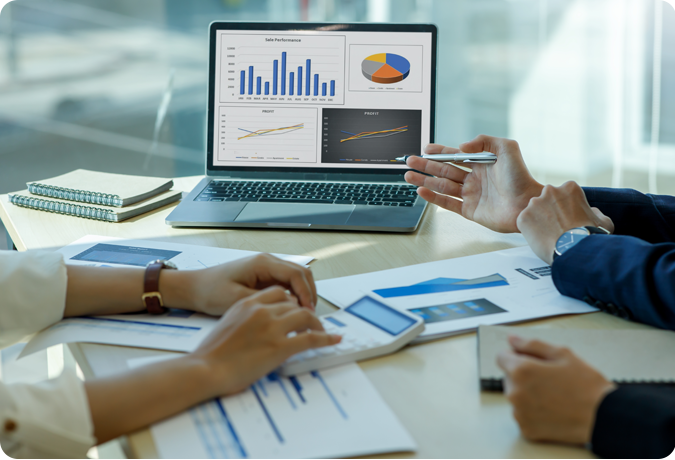 AFS Business Intelligence tools draw on the most powerful benchmarking analytics and reporting services available.
These tools provide tactics and insights that are wholly unique, offering innovative reporting solutions, a database of more than one trillion dollars and one million commercial loans, and the wisdom and insight of 50 years of experience, all of which come together in AFS Business Intelligence. Discover how our intelligence can be yours.
Learn how AFS can support your business goals.