Data You Can Trust
AFSVision Reporting Tools
The Right Data, When You Need it
Data to know, and grow, your business.
One of the primary advantages of the AFSVision integrated lending platform is the comprehensive reporting and data extraction capabilities you get. AFSVision's integrated reporting tools provide powerful insights into new business activity, customer retention, risk identification and mitigation, and monitoring of portfolio credit quality. Decision-ready reports help you manage exceptions and outliers, identify concentrations of credit, optimize portfolio yield, and proactively manage lending risk.
Key Business Issues
Banks are under pressure to improve and expand their information delivery capabilities due to growing and diversifying product and portfolio types, which increases demands for transparency and evolving regulatory requirements. Common challenges include:
Data Integrity
Data Consistency
Timeliness
Data Access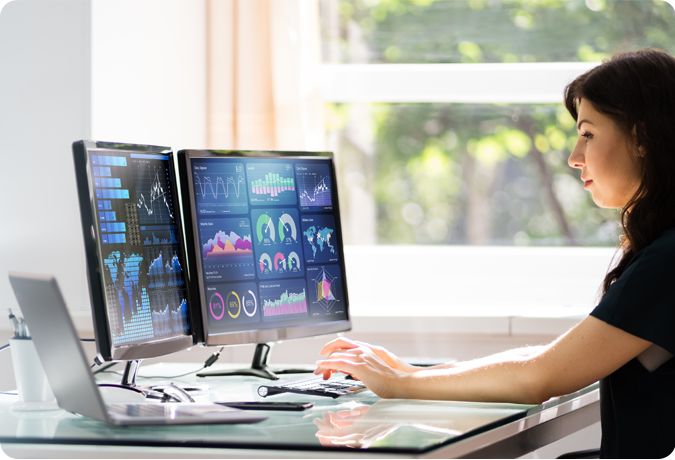 Empower Your Business Growth with Actionable Data Insights
AFSVision Reporting tools address key business issues, which are central to the delivery of credible enterprise portfolio and credit risk management information.
Increase Revenue
Enhance revenue by:
Identifying business opportunities
Aggressively tracking, and managing upcoming maturities and renewals
Providing timely market insight into pricing decisions
Maximizing fee contributions to overall client profitability
Filter data to identify which organizational units, groups of customers, or credit products are most profitable, including the ability to drill down into the details to determine the underlying causes of performance.
A particular strength of the AFSVision Reporting tools is its ability to analyze fees—identifying the impact of fee waivers and exceptions and modeling the impact of new or changed fees on the existing customer base—all of which results directly in increased revenue.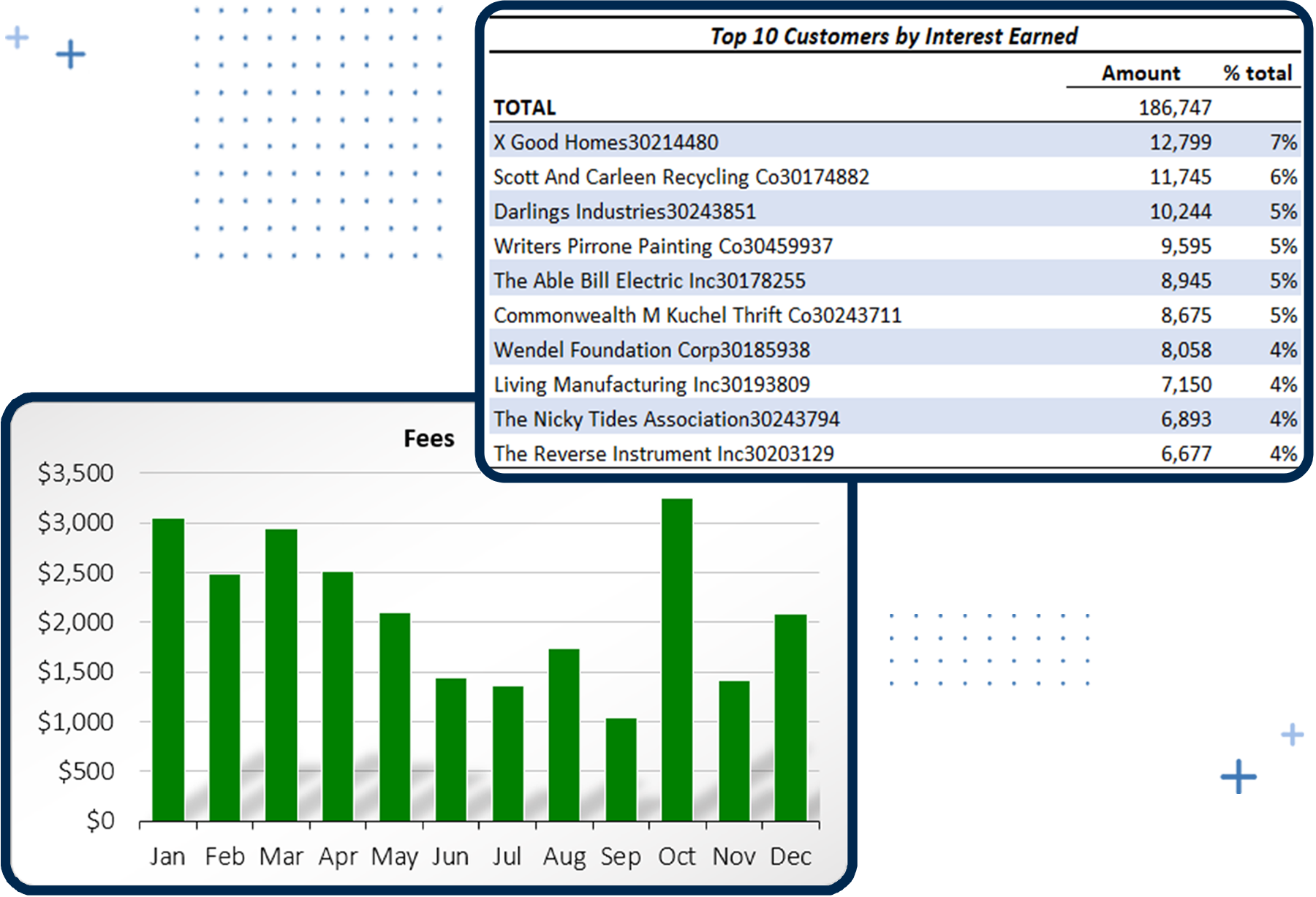 Mitigate Credit Risk
AFSVision Reporting tools provide proactive risk management reporting for indicators such as nonaccruals, risk-rating distributions, and industry concentrations, as well as unlimited user-defined ad hoc views to target early warning signals of emerging credit quality issues.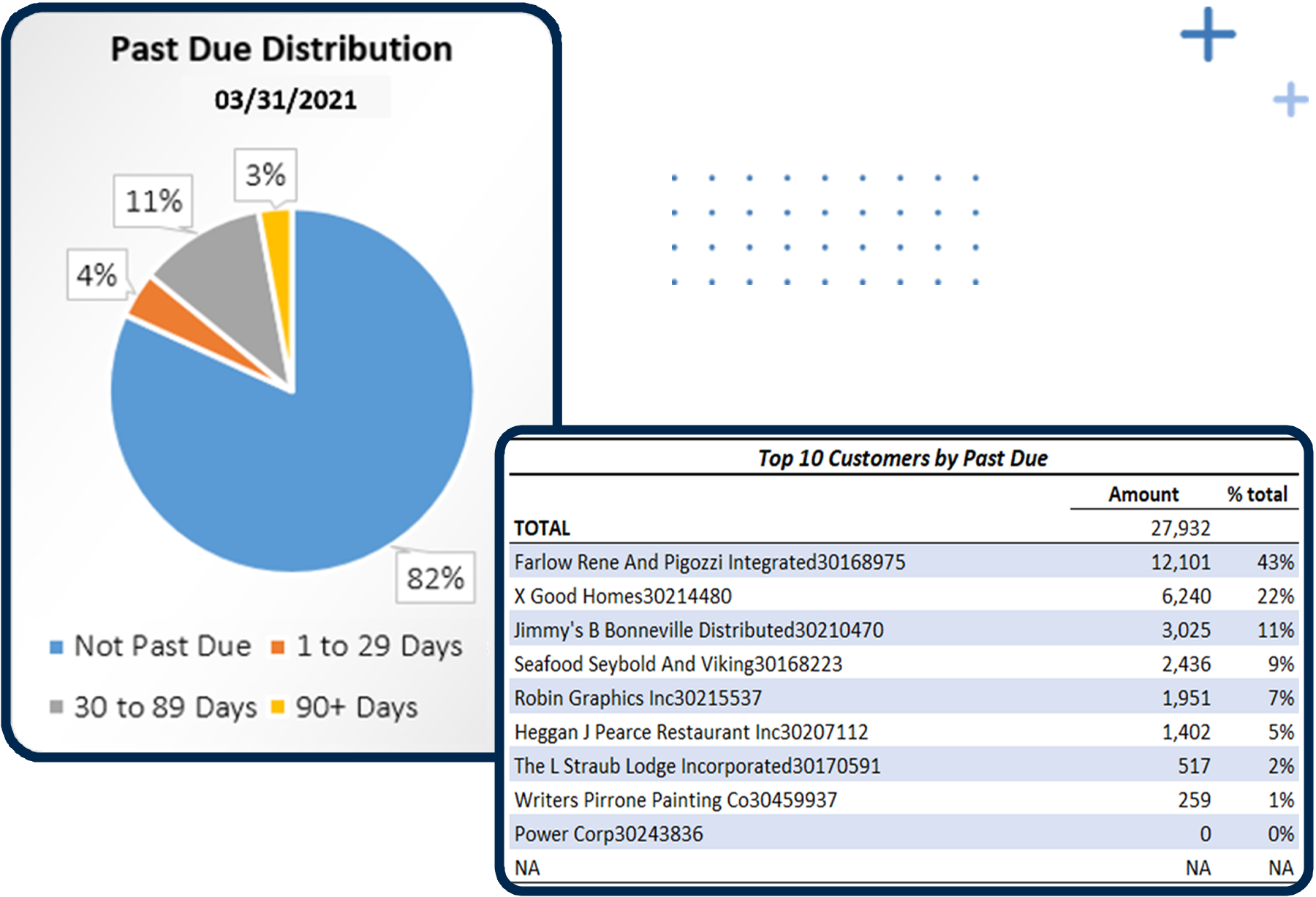 Improve Productivity and Efficiency
Relationship managers and support staff can improve productivity with AFSVision Reporting tools by gathering the information they need to manage risk, including:
Early identifcation of problem loans
Emerging concentrations of credit
Total customer exposure
Changes in risk ratings
AFSVision and AFSVision Reporting tools can make a difference for your organization. Schedule a demo to learn more.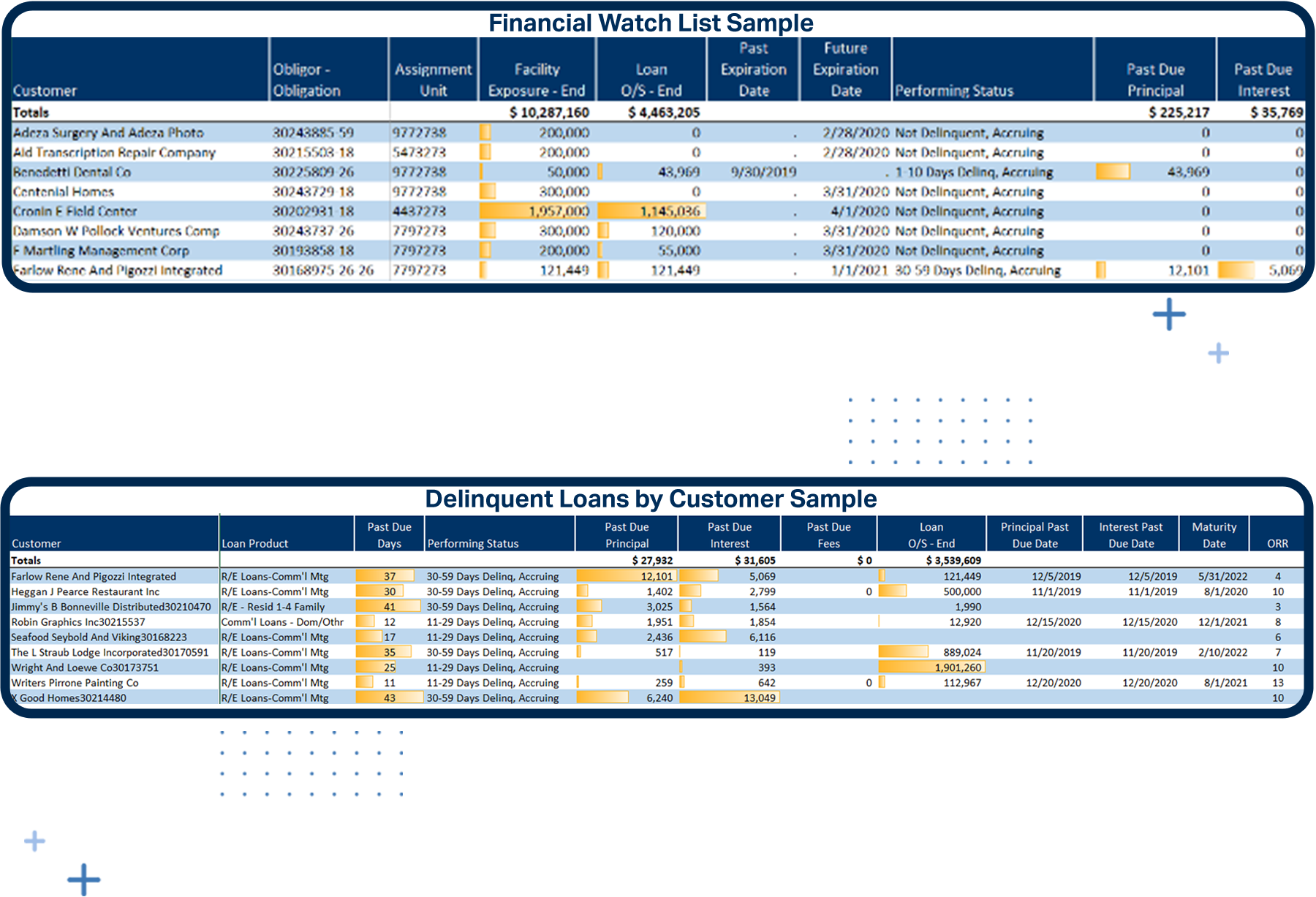 Get in Touch
We want to help you reach your business goals.