we welcome your expertise
Career Opportunities
See what you can accomplish at AFS
We are always looking for people to make a difference.
At AFS, we specialize in providing commercial lending software and service solutions to transform commercial lending for our clients. We pride ourselves on having the best people, applications, and processes to assist and provide each client with extraordinary service, delivered with the utmost integrity and professionalism. And we are always looking for visionary, skilled and enthusiastic people who want to make a difference!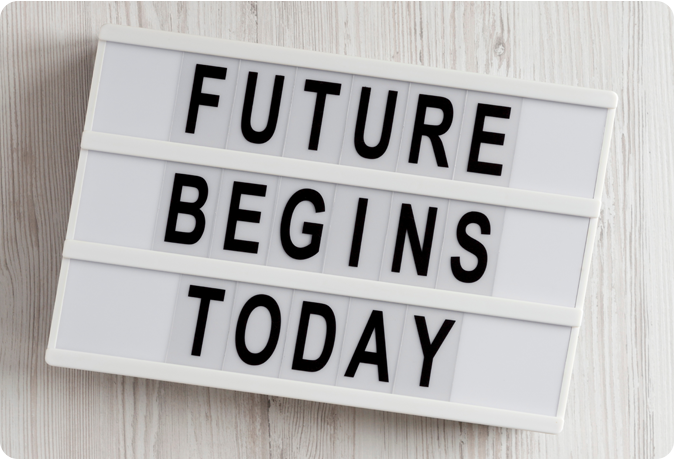 Job Listings
Career Opportunities
AFS is always seeking qualified individuals. Learn more about open positions by clicking on the apply now link below the job description.
Director, PMO

Full-Time | Exton, PA, US

We are looking for an experienced Director to provide strategic oversight, governance, and accountability for the AFS Portfolio of projects. The Director is responsible for client-facing and internal projects, focusing on execution, follow-through, accountability, and results.
Network Engineer

Full-Time | Exton, PA, US

We are looking for a junior to mid-level Network Engineer to join our Network Services team here at AFS!

The position will focus on the ability to install, configure, maintain, and troubleshoot Cisco Network Infrastructure.
Employee Spotlight

Leena

"AFS values clients and employees equally and takes as much pride in providing a supportive, flexible working environment as being known as the industry leader in commercial lending solutions. Recognizing that their greatest asset is their employees, the Company's management supports and mentors employees in their career growth. I've gained a lot of satisfaction from the variety of my projects, especially the opportunity to lead products from ideation through launch and witnessing the successful results. AFS is the right fit for me to grow and excel."

Employee Spotlight

Jacob

Sr. Project Lead

"The contact I have with the clients as well as the managers is validating. I enjoy being appreciated for my work as well as seeing the projects grow from the early development stages, through testing, issue resolution, and the launching of software that I helped create. It is an extremely satisfying feeling!"

Employee Spotlight

Melissa

Chief Operating Officer, Sr. Executive Vice President

"I am the COO at AFS. I am responsible for the AFSVision product and manage a fabulous team of Business Analysts, Project Leaders, Architects, Developers, and Testers... I explain that we are a "roll your sleeves up company." People that succeed at AFS are the ones that embrace the business and the culture and dig into the solutions... AFS is more than what I do, it is who I am."

Employee Spotlight

Nate

"AFS provides a sense of openness that allows it's employees to freely express and share their thoughts and ideas. I really enjoy being a part of a team that continues to help you advance towards your goals, that not only listens, but will execute its plans for growth as an employee as well as the growth of a successful company."

Employee Spotlight

Ed

Manager

"AFS encourages a positive, professional, and open work environment. It is rewarding to work with such a great group of people on the best solution in the marketplace. I am proud to be a part of AFS—our leaders and our standing in the industry, along with the diverse team members are what I value the most about AFS!"

Employee Spotlight

Ben

Project Leader

"What I enjoy most about AFS is that everyone is so encouraging and willing to help. Each person wants the other to succeed and be the best they can be. Besides the excellent work environment, AFS also has good benefits including tuition reimbursement, which I have been using to further my education. My time with AFS has been enjoyable and I look forward to many more years to come."

Employee Spotlight

Erica

Director, HR/Diversity, Equity & Inclusion Officer

"Since I began working at AFS over 25 years ago as an HR assistant, I am glad every day for the opportunity to advance in the Human Resources area. This is a company, and team, that rewards hard work, gives opportunities for career advancement, respects everyone's contributions, and fosters a true family-oriented atmosphere. I love working with this amazing team of HR professionals and I believe we've done a good job creating a great team that works well together and plays to everyone's strengths."

Employee Spotlight

Manju

Director

"As someone who has worked for a variety companies all over the country, what struck me when I joined AFS was the warm and welcoming culture—what I believe is the Company's biggest strength. That culture extends to providing development opportunities, which, for me, was funding a Master's degree and offering training that made me a better developer. I now lead a team of talented individuals who I learn from every day, as I work every day to give my best back to them."

Employee Spotlight

Lisa

"The best way to describe the culture at AFS is challenging and rewarding. I feel it's important to acknowledge the presence of a strong management team who recognizes the hard work and dedication of their employees. I am proud to be associated with AFS. I truly enjoy my job, and when I leave at the end of the day I feel as though I have contributed to the success of the organization."
Get in touch
Get to know AFS and how we can help grow your business.