Misunderstanding or Misperception? The AFS Reality: Unveiling the Truth
Posted By: Rick Bare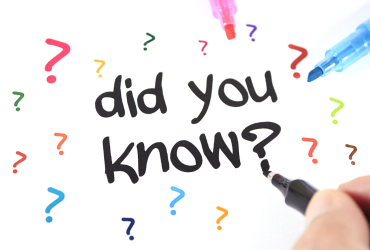 Given the prominence of AFS among the large U.S. commercial banks, I often hear that we are only a big bank platform and service provider. Candidly, I understand how one may draw this conclusion given our client list, but nothing could be further from the truth.
AFS has been in business for over 50 years and during that time, many of our client banks that are considered large commercial banks today were actually smaller entities with less than $10 billion in assets when AFS began servicing their portfolios. Whether they grew by acquisitions, organic growth, or a combination of the two, AFS was there to help them with a platform that supported their growth. How was this accomplished?
By providing a robust and stable platform that scaled proportionately as the bank grew – we have yet to be broken by capacity or application failure.
By delivering continuous innovation to meet market and regulatory demanded changes and through timely and value-added releases and enhancements:

Commercial Real Estate
SOFR
SBA
Capital Markets
Workflows
Performance Dashboards and Benchmarking
ESG Lending

By listening to our clients and working collaboratively to solve and meet their evolving needs.
By executing on time and on budget for conversions and acquisitions.
By offering alternative distribution channels for accessing and processing loans and loan transactions:

AFSVision Hosted Private Cloud (AFSVision HPC), which is a fully managed, end-to-end, private cloud service for hosting, processing and transaction management. AFSVision HPC is a process alternative to banks running lending applications in house, where AFS manages the technology and technology operations for our clients commercial lending platform.
AFS launched this service in April 2000 with less than $3 billion processed daily and has now grown to just under $400 billion processed daily, with a projected $1 trillion by 2027 based on contracted business.
Almost all of the AFSVision HPC banks began with commercial portfolios of less than $5 billion and most have grown 4–5 times, with several as much as 10 times.
AFS has added several new clients whose portfolios are currently $5 billion or less.

By offering a public cloud deployment option to support our client banks' strategies of moving critical applications to the cloud—public or private.
So, whether a misunderstanding or misperception, AFS can, has always done, and always will provide services to smaller banks, however you want to define "smaller." More importantly, in today's hyper competitive environment, banks must grow to compete and survive. We have a successful track record and have proven that we can service any size bank and reliably and competitively support their growth plans year after year. This is the definition of a true partner, and AFS is committed to being that partner for our clients.